The Kirkbride Plan
The history of a psychiatric care revolution.
A Revolution in Mental Health
The Kirkbride Plan
The Kirkbride Plan was a system integrated into the architecture of mental hospitals during the 1800s that provided better patient care. It was devised by a psychiatrist from Philadelphia named Thomas Story Kirkbride (1809-1883), the plan's namesake and superintendent.
The first asylum to be part of the Kirkbride Plan was the New Jersey State Lunatic Asylum. The requirements of a Kirkbride Plan were based on Moral Treatment and featured a floor plan with wings arranged in a staggered fashion so that they would each receive sunlight and fresh air. This would also help give the patients both comfort and privacy.
In general, the asylums featured farmland so the patients could work them for physical exercise and therapy. A few asylums in Canada and Australia were inspired by Kirkbride's ideals. In the decades to follow 1900, many of the mammoth facilities had to be shut down due to their high maintenance costs.
While a vast number of the asylums still stand today, most of them were abandoned, neglected, and vandalized. Several are still in use, while others are being renovated for other uses.
Psychiatric Pioneer
Thomas Story Kirkbride
February 29, 1956 – October 9, 2002
Born in 1809, Thomas Story Kirkbride was a pioneer in the psychiatric field, starting the idea of "moral architecture". This idea later came to be known as the Kirkbride Plan. The Philadelphian doctor died in 1883, but his plan lived on long after his death.
Psychiatric Pioneer
Dorothea Dix
November 12, 1934 – November 19, 2017
Dorothea Dix was a reformist who, in 1844, testified to the New Jersey legislature that the treatment of those with mental illness was rather poor, as in most cases, they were being kept in private homes, county jails, or the basements of buildings. It is because of her that the U.S. established mental hospitals. Because of her tireless efforts, the New Jersey State Lunatic Asylum was built.
Sixteen American Mental Institutions
Kirkbride Hospitals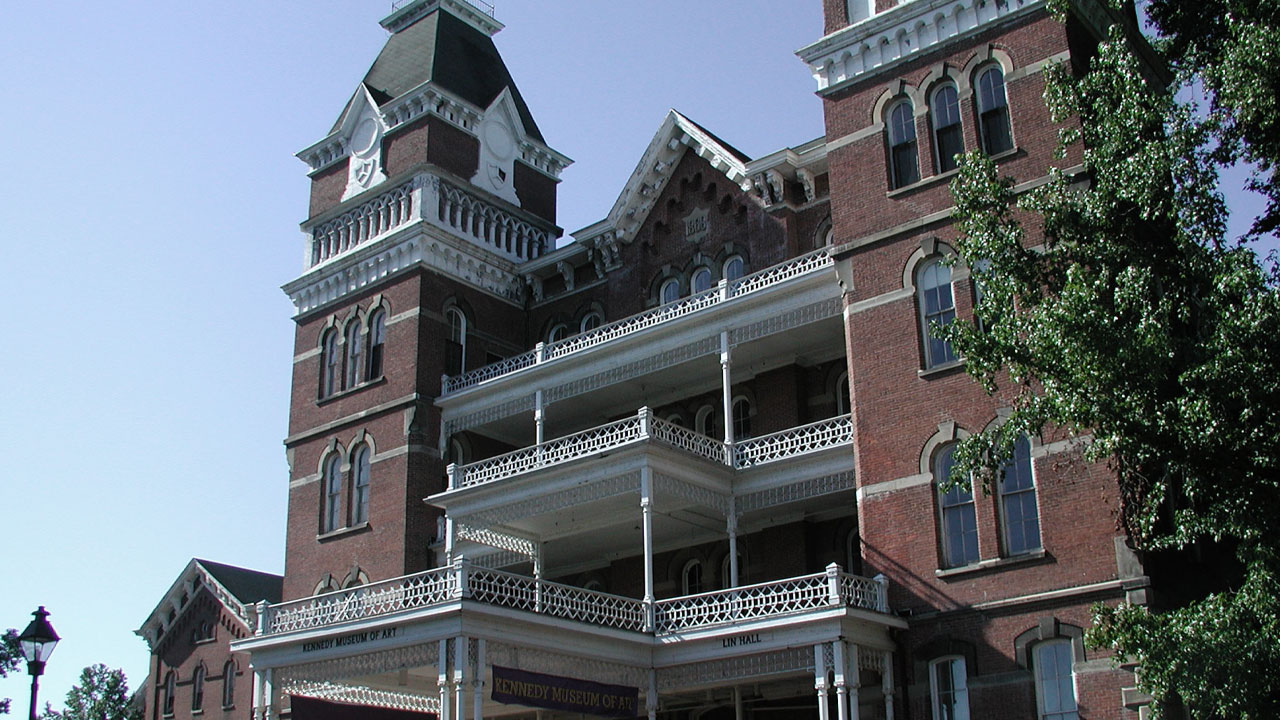 Athens State Hospital
Location: Athens, Ohio
Built: 1868
Status: Still standing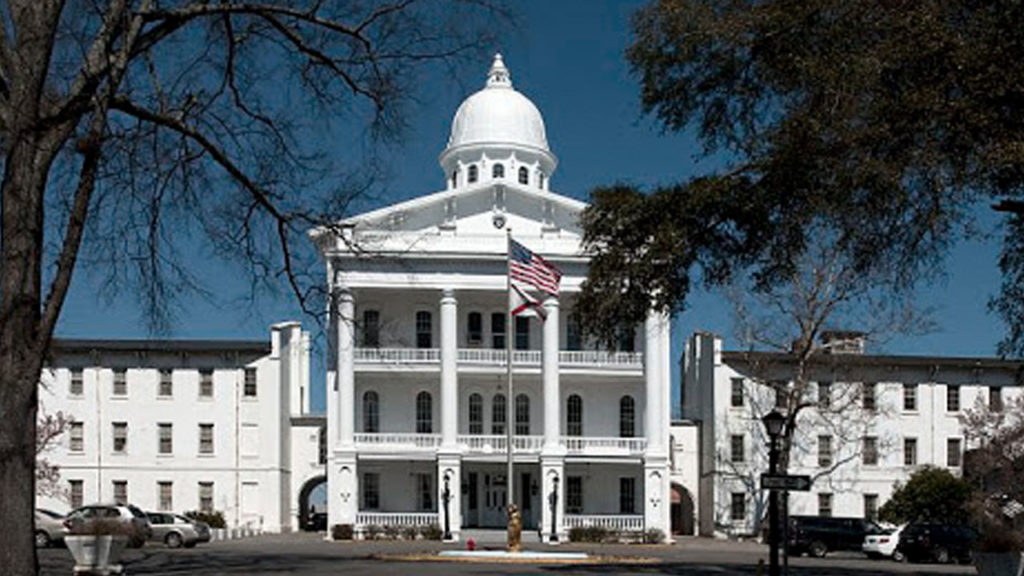 Bryce Hospital
Location: Tuscaloosa, Alabama
Built: 1861
Status: Still standing
Buffalo State Hospital
Location: Buffalo, New York
Built: 1870
Status: Still standing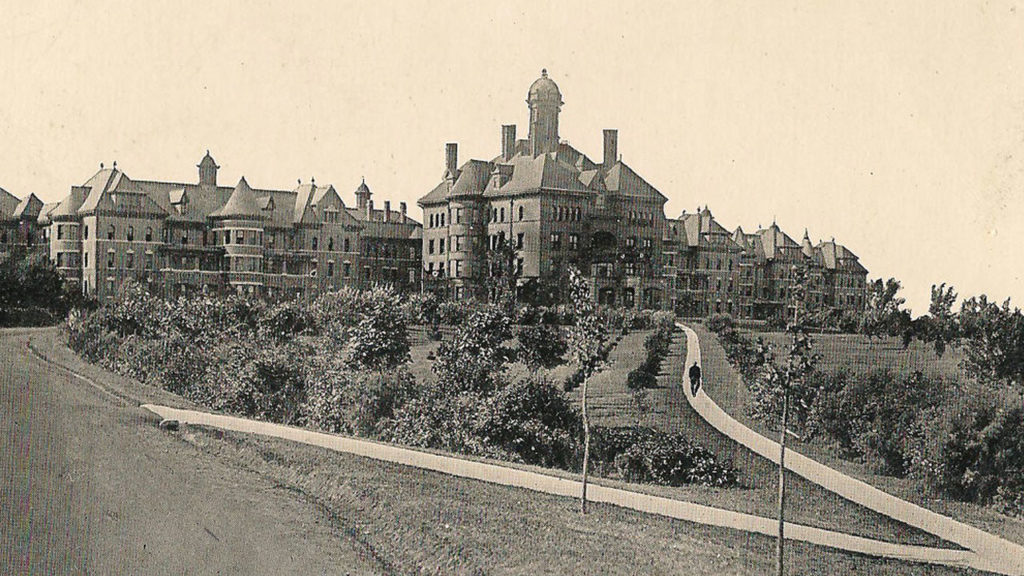 Cherokee State Hospital
Location: Cherokee, Iowa
Built: 1902
Status: Still standing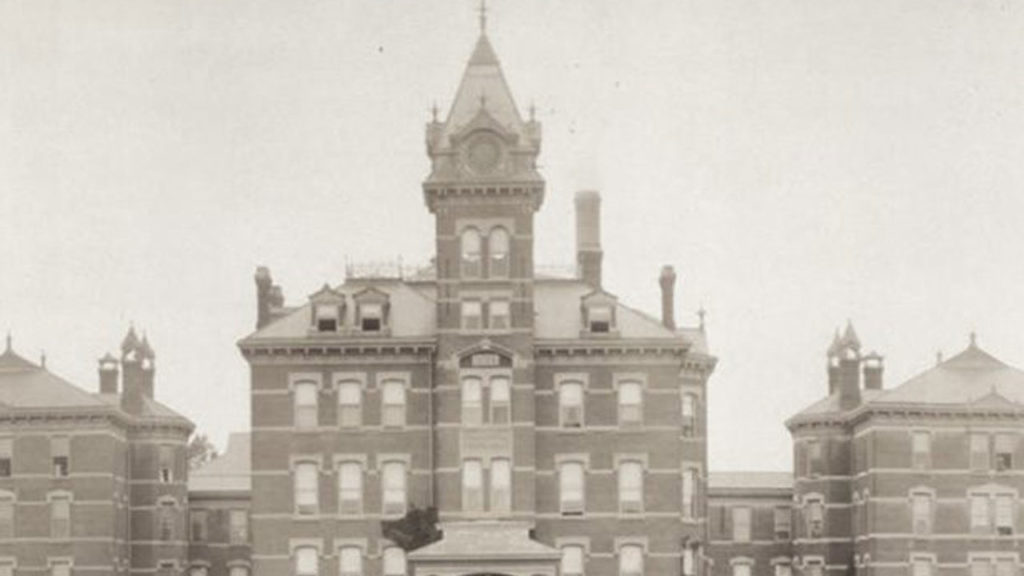 Clarinda State Hospital
Location: Clarinda, Iowa
Built: 1884
Status: Still standing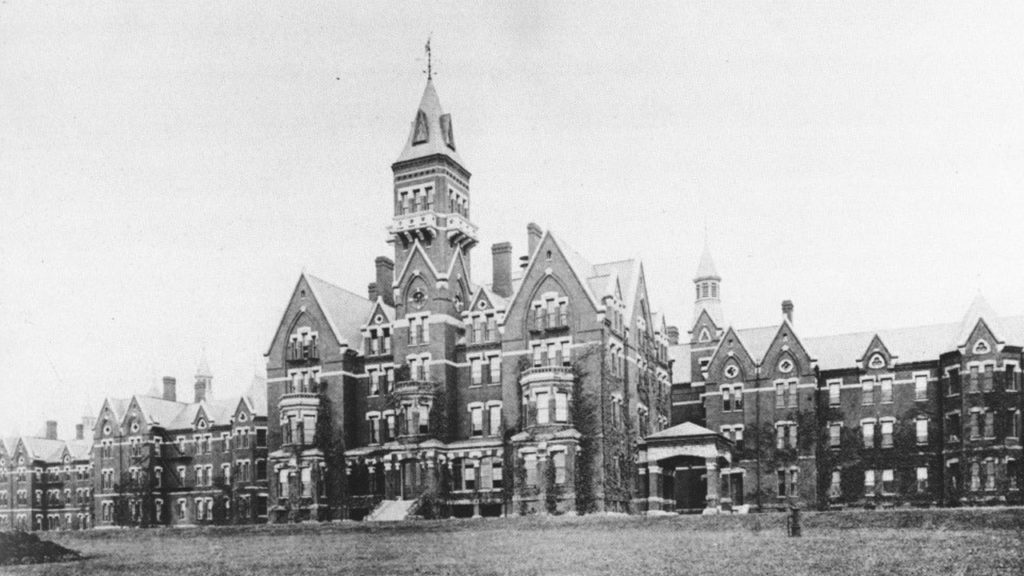 Danvers State Hospital
Location: Danvers, Massachusetts
Built: 1871
Status: Demolished in 2006
Dixmont State Hospital
Location: Pittsburgh, Pennsylvania
Built: 1862
Status: Demolished in 2006
Fergus Falls State Hospital
Location: Fergus Falls, Minnesota
Built: 1890
Status: Still standing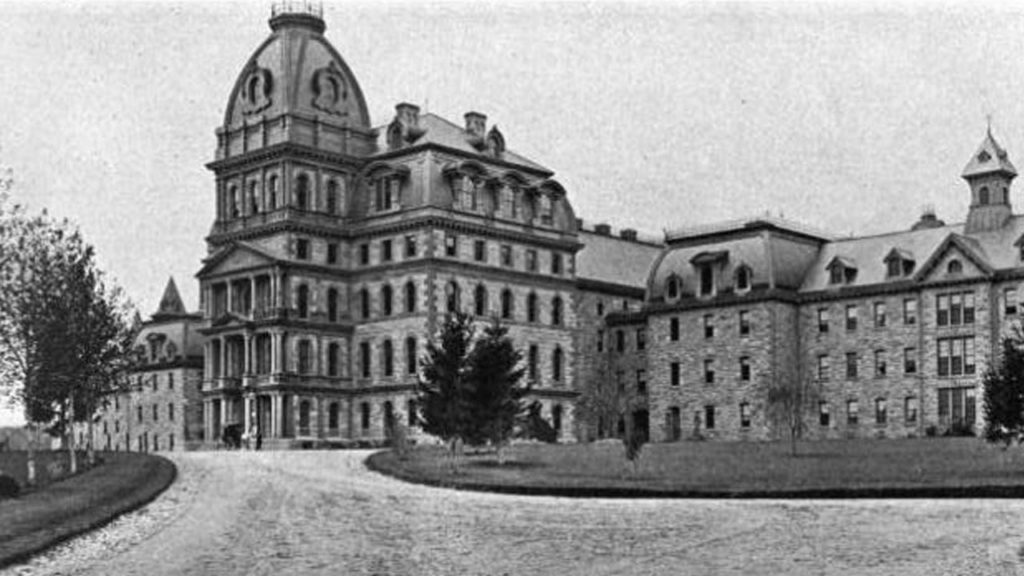 Greystone Park State Hospital
Location: Morris Plains, New Jersey
Built: 1876
Status: Demolished in 2015
Hudson River State Hospital
Location: Town of Poughkeepsie, New York
Built: 1868 – 1871
Status: Mostly demolished
Independence State Hospital
Location: Independence, Iowa
Built: 1873
Status: Still standing
Northampton State Hospital
Location: Northampton, Massachusetts
Built: 1856
Status: Still standing
St. Elizabeths Hospital
Location: Southeast, Washington D.C.
Built: 1852
Status: Still standing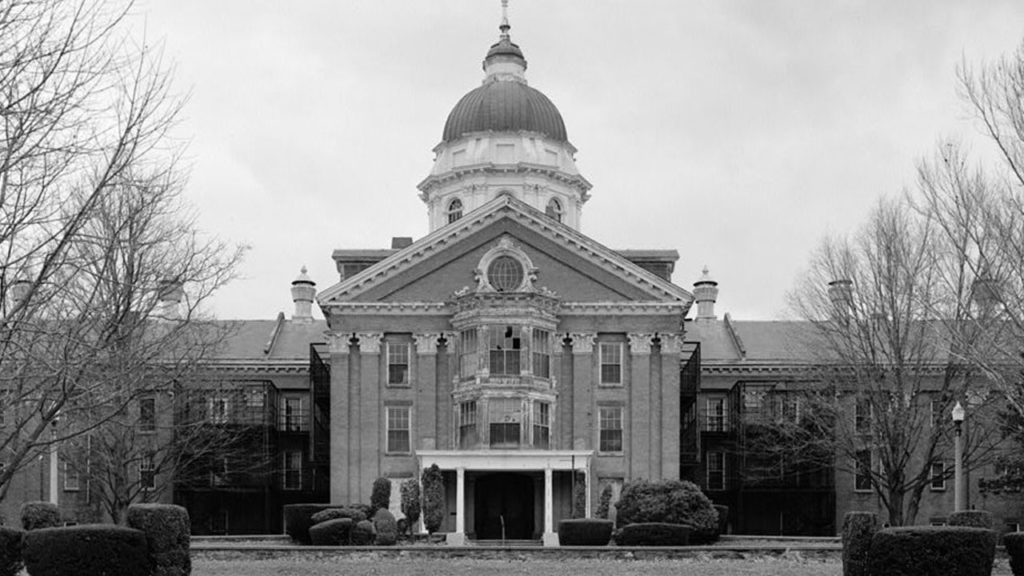 Taunton State Hospital
Location: Taunton, Massachusetts
Built: 1854
Status: Partly demolished, still standing
Weston State Hospital
(Trans-Allegheny Lunatic Asylum)
Location: Weston, West Virginia
Built: 1858 – 1881
Status: Still standing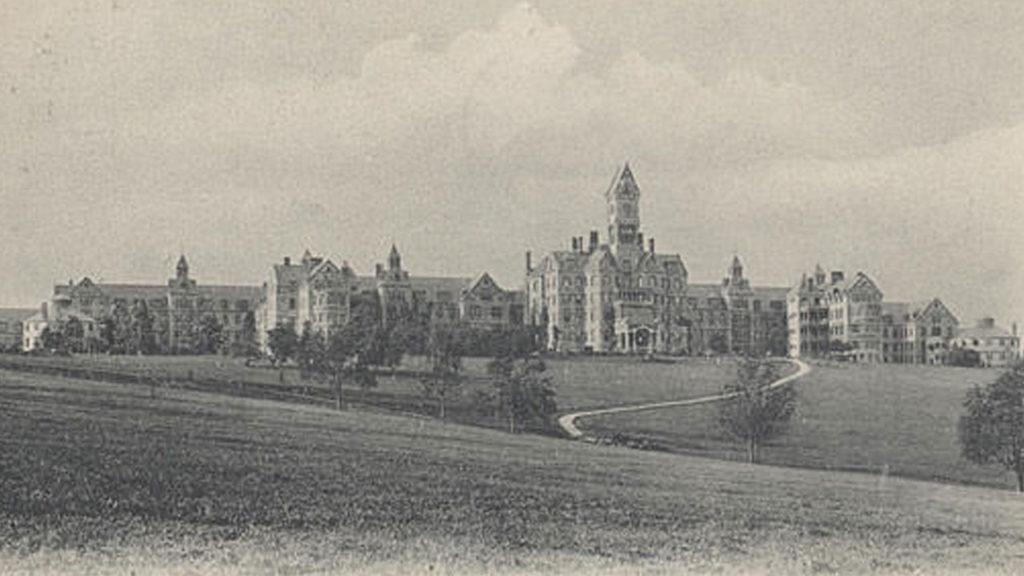 Worcester State Hospital
Location: Worcester, Massachusetts
Built: 1870 – 1876
Status: Mostly demolished in 1991 and 2008