January 17, 1899 – January 25, 1947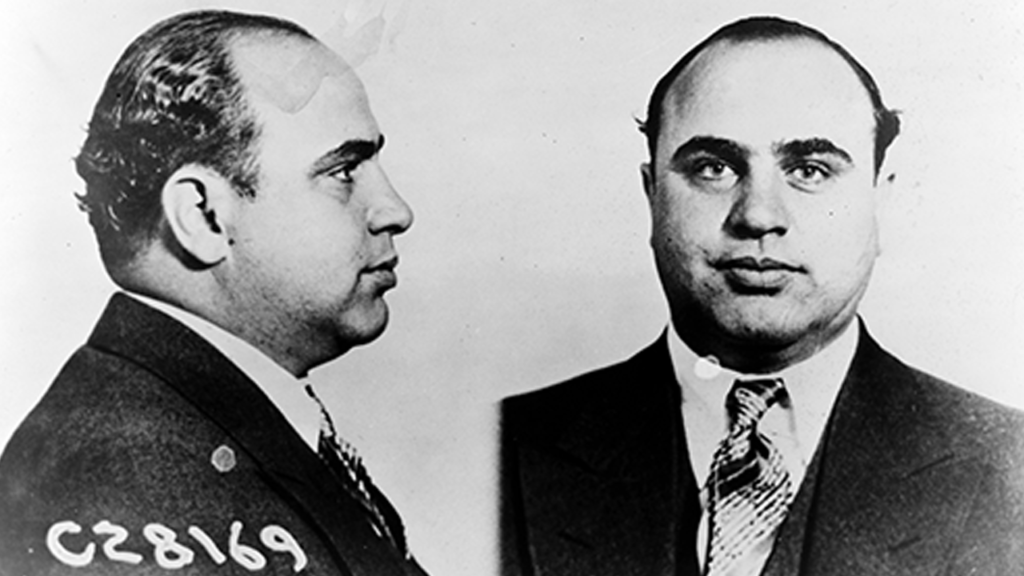 Notorious 1920s mobster Al Capone was incarcerated at not one, but two haunted prisons during his time alive: the Eastern State Penitentiary in Philadelphia, Pennsylvania and Alcatraz Prison in San Francisco, California. His spirit plays the banjo from one of the cells in Alcatraz, something he did while serving time there.
However, during life, Capone was haunted by the ghost of James "Jimmy" Clark, one of his victims during the St. Valentine's Day Massacres. While imprisoned at ESP, the gangster would yell at Jimmy to leave him alone. After his release, Capone hired a psychic to get Jimmy to leave him alone, but it didn't work.
September 14, 1983 – July 23, 2011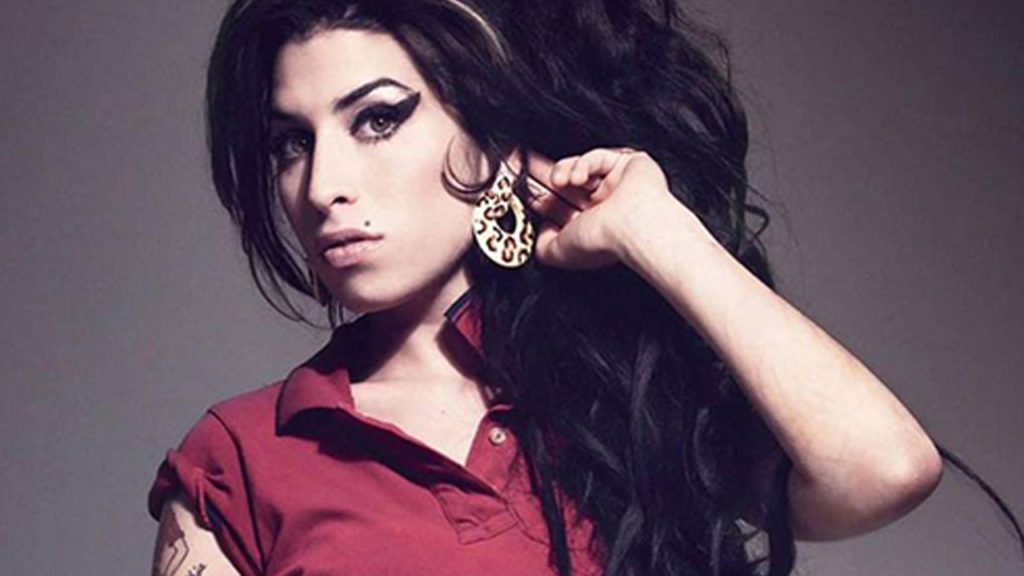 Amy Winehouse tragically and unexpectedly passed away from alcohol poisoning at the age of 27 on July 23, 2011. In life, Amy was no stranger to the paranormal. Her grandmother, Cynthia, would appear to her in her sleep following her death in 2006, as mentioned in the dedication on her Back to Black album.
On May 21, 2008, she fled her North London apartment in fear that a ghost she named "Henry" was trying to harm her. There were scratches on her arms, which she attributed to the spirit attacking. For a short while, she resided at the Chelsea Harbour Hotel, as she refused to go home until the place was exorcized. A friend told Britain's Daily Star, "She has a spare room in her house which she has been too terrified to redecorate because she believes a child died there. It has a creepy aeroplane wallpaper and a weird feel to it."
In her later years, Amy was working to conquer her addiction and sober up in the isle of St. Lucia in the Caribbean after claiming to have been visited by the ghost of Michael Jackson. There, she was reportedly speaking with spirit mediums. A source told Britain's The People, "[…] She heard Michael's voice telling her if she didn't sort herself out, she'd lose everything." Amy had been a long time fan of the King of Pop.
The singer's father, Mitch, claims that he is frequently visited by his daughter's spirit, telling The Sun, "After three years, I was thinking maybe that one day, she will come back in some shape or form, and she does come back – not physically, but spiritually – all the time. […] Her spirit comes and sits on the end of my bed. She just sits there and it looks just like her with her beautiful face and she looks at me. I say to her, 'Are you all right?' because I get nervous with her being there. […] But it is comforting in a way to know she is here and around me."
Most of her visits are around her birthday, September 14. He also believes that she visits him in the form of a blackbird, similar to the one she has tattooed on her arm. He explained, "The week after she died I was at my sister's house and we heard this thud and a blackbird that looked identical to Amy's tattoo flew into the glass. We went and picked it up and put it up on a perch. It happened at night, when birds don't fly, but it came back and sat on my foot. […] And then we put it back again and it came and sat in the middle of us and sang. I do now see blackbirds all the time. And you think, 'Oh, it's only a bird,' but it's her, I'm sure of it." Mitch is certain it was his daughter, and said in regard to the paranormal happenings, "There are so many things that happen to me that I cannot explain."
On February 3, 2012, a Canadian psychic named Nadine Rhodes made claims that Amy was haunting her friends. Rhodes stated that Amy had made a series of angelic appearances, dressed in white. Each time she appeared, she would tell Rhodes' friends that a man named Kevin Sheridan in Bedfordshire was suffering in pain. The psychic also claimed that Amy spoke of British police using voodoo to curse people. Mitch took to Twitter and said he didn't know who Sheridan was and denied police using voodoo. He also wondered, "Why would Amy appear to strangers?"
Musician and close friend Pete Doherty was convinced the singer was haunting his apartment, having seen her three or four times. She is alleged to have warn him of the dangers of drugs and alcohol. Doherty firmly stated he was clean while witnessing her spirit, worrying that people would write off his experience as being a drug-induced vision. He fled from Paris after the encounters.
Actress / Model / Reality TV Star​
November 28, 1967 – February 8, 2007
Prior to her fame, former Playboy Playmate Anna Nicole Smith claimed to have had a sexual encounter with a ghost who would often climb up her leg in her sleep. She said she enjoyed the interactions, stating, "I was freaked out about it, but then I was, like, 'Well, you know what? He's never hurt me, and he just gave me some amazing sex so I have no problem."
Anna Nicole's spirit is said to haunt Room 607 at the Seminole Hard Rock Hotel & Casino, where she was found dead of a prescription drug overdose on February 8, 2007. The rooms have since been renumbered to deter paranormally-motivated visitors. Her ghost wanders the halls, possibly in search of the scene of her death.
January 8, 1935 – August 16, 1977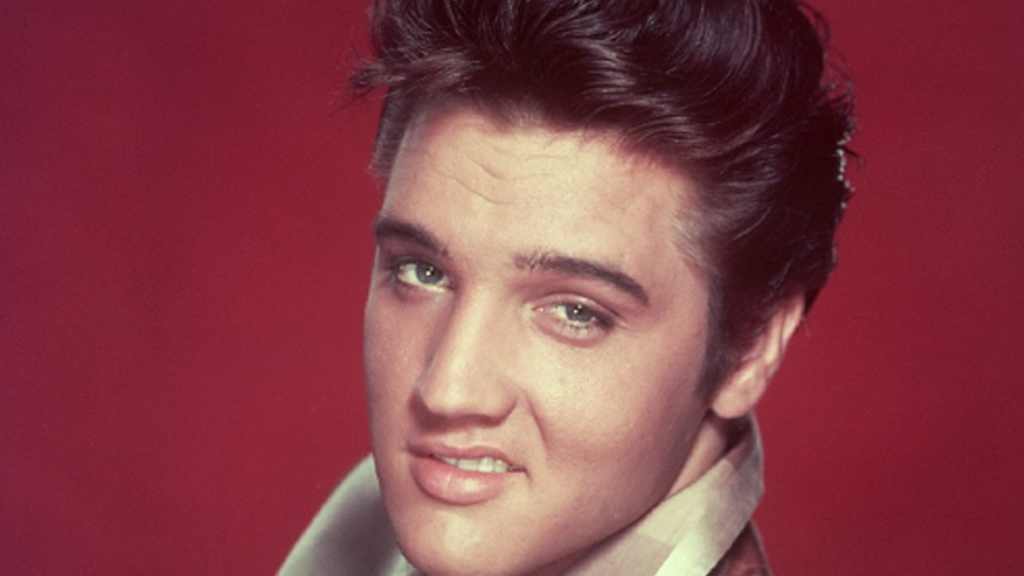 Elvis Presley – the iconic "King of Rock n' Roll" – is one of the most sighted celebrity ghosts in history.
Unsurprisingly, a majority of the encounters take place at Graceland in Memphis, Tennessee, where he lived until his death at the age of 42 on August 16, 1977. Many of the reports share the claim of feeling a "buzz" or "vibe" in the kitchen. Numerous videos have surfaced on YouTube over the years, allegedly containing the apparition of Elvis peering through the curtains.
Boardwalk Empire actress Paz de la Huerta had a sexual "ectoplasmic touching" experience with Elvis, reporting, "I went to [Elvis'] recording studio because sometimes the sensitive people feel him in this room, and I stood in this corner, and I felt him […] What can I say? I felt him touch me. I mean, come on, he's a ghost… It was like Elvis was tickling me with a feather."
The King is also speculated to haunt the Las Vegas Hilton, the site of his final performance in 1976. There, he has been spotted in his penthouse suite, the basement where he hung out before and after a show, and the freight elevator he used to hide from his droves of fans. During one of his performances, singer Wayne Newton witnessed Elvis' ghost looking down at him as he sang. There have been a considerable number of sightings of Elvis driving around the Vegas strip, but these reports are often disregarded, seeing as there are a number of Elvis impersonators and red Cadillacs in the area.
A film star as well as a rock legend, Elvis Presley is also known to haunt Hollywood's Knickerbocker Hotel, where he regularly stayed. Room #1016 seems to be the epicenter of the activity, as guests describe the room as being "unreasonably chilly."
The RCA recording studio in Nashville where Elvis recorded "Heartbreak Hotel" has had a number of paranormal occurrences as well. Now used as a television production studio, stagehands claim that the mention of his name is enough to summon the King's ghost. Lights have been known to blow out, ladders fall over on their own, and mysterious noises have been heard. Elvis has also been seen wandering about Nashville, but similarly to the Vegas sightings, they are often discredited due to impersonators.
In the book Elvis After Life: Unusual Psychic Experiences Surrounding the Death of a Superstar, Dr. Raymond A. Moody, Jr. details the story of Georgia police officer Harold Welch. One of Welch's four sons, Tony, had taken $2,000 and run away from home to pursue a career in acting in Los Angeles. Tony left behind a room filled with posters and records of his idol, Elvis Presley.
One night, the King appeared to Tony's father as a police officer, having famously collected police badges. Elvis told the rather worried Officer Welch that he, too, was concerned, but that he was unable to personally help the boy. However, he knew that Tony was with a bad crowd and on drugs, and he was able to provide a description of the surrounding area of where Tony was staying in LA.
Officer Welch and his family rented a car and drove to California in hopes of finding his missing son. Shockingly, they located him in a run-down house near the exact scene that Elvis' spirit had described. Officer Welch elected not to share his source for knowing where his missing boy was, fearing he'd be laughed at. After a tear-filled reunion, Tony later revealed to his father that he had dreamed that Elvis told him his father was coming to get him.
February 2, 1947 – June 25, 2009
A year following the death of Farrah Fawcett, actress and former neighbor Tori Spelling, conducted a seance with US television medium John Edwards on his series Crossing Over. She is certain she has made contact with the 1970s Charlie's Angels icon. Spelling stated, "It was pretty surreal," Spelling says. "We were neighbors for years. She basically wanted me to give a message to [Fawcett's son] Redmond and to her family and she was doing these very specific call-outs for things that they would understand." She added, "He offered to do a reading with me and I was hoping I would talk to my dad. I'd lost a best friend a long time ago and I was hoping he would come through. And then, all of a sudden, [he said] Farrah Fawcett's coming through."
When it comes to the skeptics who pointed out that it seems like a bit of a publicity stunt for Spelling's Uncharted TerriTORI, she assured that it is "legit," commenting, "If it had been some psychic that I'd walked in off the street for five bucks it would have been different," she said. "But it came through John Edward. He's a medium, so he channels people. I've been to regular psychics that turn over cards, tarot cards, and sort of read your future, that type of thing. But, with him, literally people just come to him and say things that they want the person to hear."
Tori Spelling shared her story with Ryan O'Neal, who told the Today show that he still feels Farrah Fawcett's presence in their Hollywood home. Spelling said, "I've actually written a letter to [her partner and actor] Ryan O'Neal and explained to him in the letter everything that happened. I said, if none of this makes sense, please don't think I'm crazy, this literally happened. I'm just passing on information but it was pretty bizarre at the time."
January 5, 1914 – June 16, 1959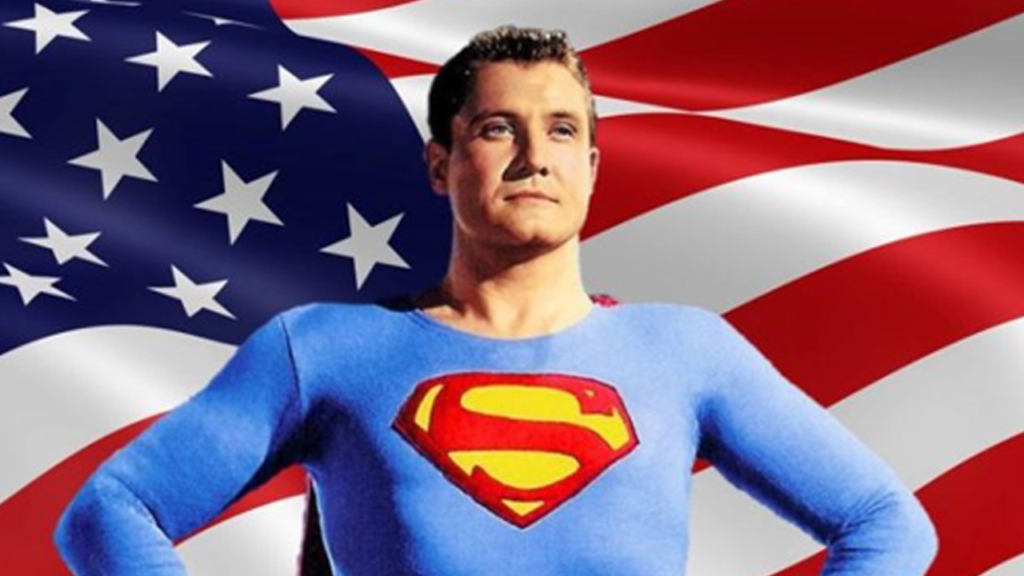 George Reeves, most known for starring as the titular character of Adventures of Superman, haunts the home where he died from a gunshot wound to the head (controversially deemed suicide) on June 16, 1959 at the age of 45. Those who have visited the home have claimed to hear strange noises emanating from the actor's old bedroom. Once, Reeves appeared in his full Superman costume to a film crew that was shooting at his house.
March 3, 1911 – June 16, 1937
Blonde bombshell Jean Harlow is believed to haunt her 1929 home in Beverly Crest, California. During the 1930s, she rented the house after the studio she was working for told her to move to a nicer area. She lived there for four years and continued to rent the house for her parents after marrying Paul Bern, an MGM executive, in the house's living room. On the second night of Jean and Paul's honeymoon, Paul began to ruthlessly beat her in the downstairs bathroom, which damaged her kidneys. Rumor had it that Paul was either impotent or a closeted gay man.
She attempted to reconcile with her husband, but he rejected her. While in the upstairs bedroom, Jean received news that Paul had commit suicide via gunshot in his home. She blamed herself for his death and unsuccessfully attempted to take her own life by swallowing an overdose of sleeping pills. Her parents told her to leave the home, leading her to build a new one, where she lived for a few years until dying of kidney failure on June 7, 1937.
During the 1970s, an unnamed family moved into the home, which was in poor condition. They made a several very necessary repairs. On the day before moving in, the wife went to the second floor with her dogs following behind her. They began to growl and bark at the bedrooms. She felt an invisible presence in the hall outside of the master bedroom, then heard a female voice softly whisper, "Please help me." A heavy, unseen object hit the couple's bed three times during their first night in the home, which they believed was a spirit trying to communicate with them for remodeling the home. The wife addressed the entity, saying, "You're welcome. How do you do? We've got to get some sleep…we're very tired and need to get some sleep, so please let us be."
The wife witnessed a strange, amorphous outlined light  floating above her near the ceiling in the living room. She and her aunt heard a woman's heaving, heartbreaking sobs in the corner of the room. Kitchen lights have turned themselves on and off; cold spots have been felt in the downstairs area, kitchen, and upstairs bedrooms; wind drafts can be felt throughout the house; knocking is heard at the door when no one is there; women's perfume can be smelled strongly; and feelings of uneasiness are often felt in the downstairs bathroom.
The couple were warned of a faulty and dangerous wall light located in the bathroom upstairs in a dream. In the vision, they saw a hand reach through a bubble-filled bathtub, switch on the light, then get shocked and wither away. They called an electrician to fix it. He was mortified by how dangerous the switch was and quickly installed a new one.
December 8, 1943 – July 3, 1971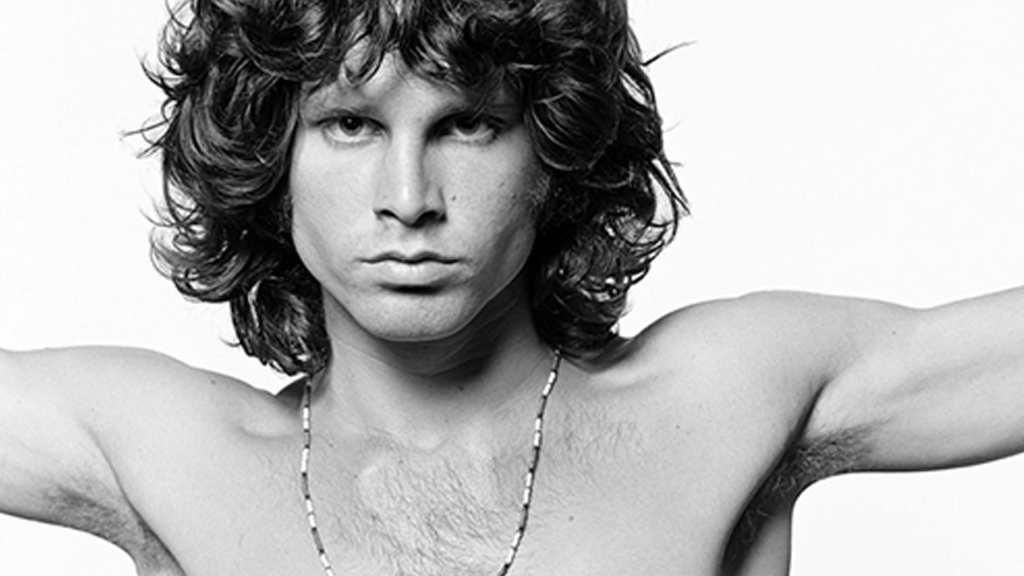 Lead singer of The Doors Jim Morrison was found dead on July 3, 1971 in Paris, France from what may have been an accidental heroin overdose or a heart attack. With no autopsy having been performed, the true cause of his untimely death at the age of 27 remains a mystery. Jim was buried in the Père Lachaise Cemetery in France in an initially unmarked grave. Many headstones in the graveyard were vandalized or stolen. Morrison's father eventually placed a plain-looking marker on the site with a Greek inscription that reads, "Against his own Daemon."
In 1997, a journalist named Brett Meisner visited the cemetery and had his photo taken beside the headstone. In the background, a transluscent figure can be seen standing in the doorway of a crypt, with his arms held to the side like his iconic publicity photo. Meisner was not aware of the apparition's presence in the photograph until several years later when his assistant made the discovery.
The Doors' former recording studio was transformed into a Mexican restaurant named Y Barra (which has since closed down and become a whiskey bar). The owner believes that Jim Morrison is haunting the bathrooms. The manager at the time stated, "Jim Morrison is definitely still here. Funky things happen all the time we can't explain."
March 23, c. 1900 – May 10, 1977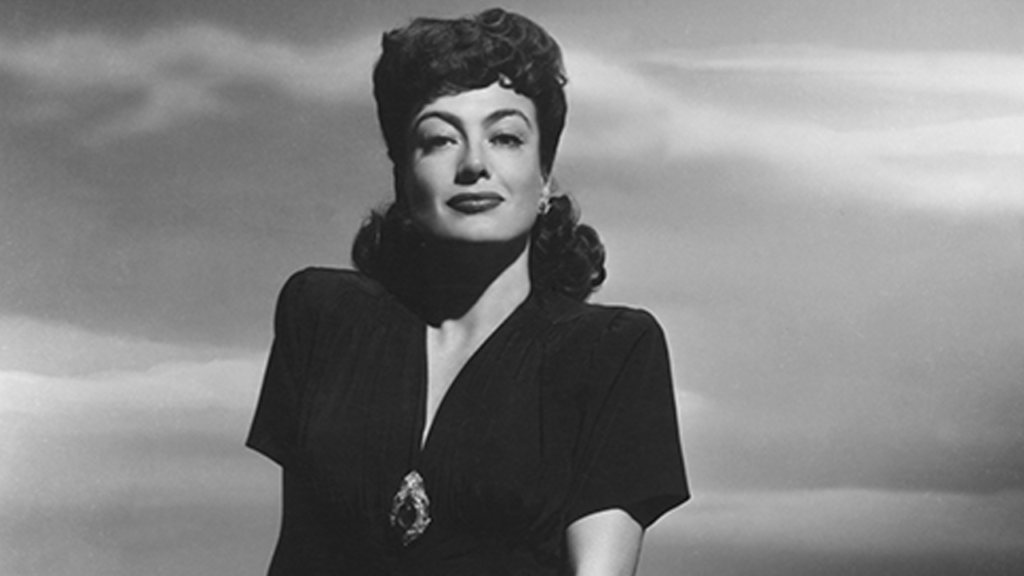 Hollywood legend and Mildred Pierce star Joan Crawford's home in Brentwood, California was haunted by malevolent spirits, according to her adopted daughter and Mommie Dearest author, Christina. Whenever Christina spoke of these strange happenings to her mother, Joan would punish her. The house was sold years later. The new owners experienced unexplained fires throughout the house and the sounds of children crying inside of the walls, leading them to have the place exorcized on a number of occasions.
Christina later went on to say, "Every single owner [of the house] has had trouble. The first one was Crawford. She built the majority of the house. It was a small cottage when she bought it, but most of the house, she built. Every single family that has lived in that house has had horrible things happen…illnesses, alcoholism, addictions, relationship problems, and now, evidently with the current owner, the walls are breaking out in flames! I've heard that in particular it's in the wall that was behind Crawford's bed."
Though ghost hunters, house-healers, and exorcists who have visited the estate over the years claim not to sense Joan Crawford's presence, many still believe that the house was built on already-haunted land, and the evil within it drove Joan to be cruel to her children. Christina has said she would not be surprised if the ghost of her mother is causing trouble in the house, as she was "capable of real evil."
Singer / Guitarist, The Beatles
October 9, 1940 – December 8, 1980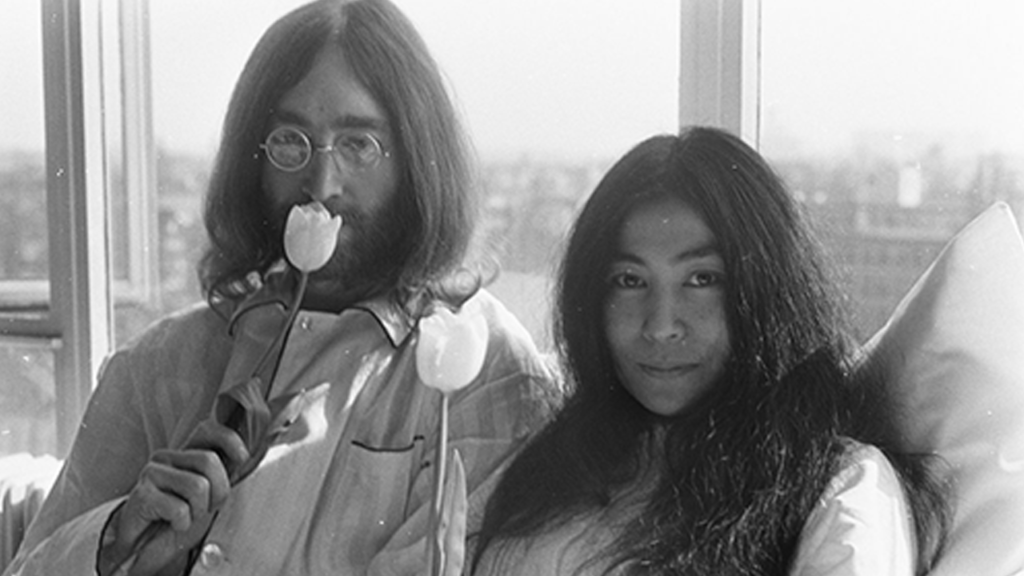 Since his tragic assassination on December 8, 1980, there have been more and more reports from people claiming to have seen or at least sensed the ghost of former Beatles member John Lennon. Most sightings occur in and around the Dakota in New York, where he lived and ultimately died. John even claimed to have witnessed a ghost while living there, having sighted a crying woman walking towards him in the halls before she disappeared. He was also a firm believer in the afterlife, once stating, "I am an optimist about eternity. I believe in life after death. I believe that death is not an end but a beginning."
According to his first wife, Cynthia, John received a letter from a psychic in 1966 that warned him he would be shot while living in the USA. The prediction led him to develop an interest in spiritualism. During a seance he attended, he was contacted by the spirit of his manager, Brian Epstein, who warned him that he would be shot. While on vacation in Greece in 1969, an astrologer told John that he would be killed on an island. He returned home immediately, fearing that the astrologer was referring to a Greek island. His wife Yoko Ono came to realize years later that the prophetic astrologer was actually referring to the Island of Manhattan.
In 1983, two of the buildings' residents, Joey Harrow and Amanda Moores, saw John standing in the doorway where he had been assassinated three years earlier. He was reported to have been in eerie lighting, looking as though he was lost in thought. Yoko Ono witnessed the ghost of her husband sitting at his grand piano in their apartment. He turned to her and consoled her, saying, "Don't be afraid. I am still with you."
Former bandmate Sir Paul McCartney is convinced that John Lennon was present during the recording of "Free as a Bird," a song which John wrote and recorded in 1977. Fifteen years after his death, the three surviving Beatles members (Paul McCartney, George Harrison, and Ringo Starr) reunited to add their voices onto the track. All three of the ex-bandmates felt John's presence and even claimed to have heard his name as the song faded out. During the photo shoot that took place after recording, a rare white peacock stumbled into the shooting. While alive, John Lennon promised that he would send his loved ones a white feather to indicate he had passed away. Paul later stated, "I said to the other guys, 'That's John!' Spooky eh? It was like John was hanging around. We felt that all the way through the recording."
John's son, Julian, later stated, "One thing Dad said to me should he pass away, if there was any way of letting me know he was going to be ok the message would come to me in the form of a white feather. Then something happened to me about ten years ago when I was on tour in Australia. I was presented with a white feather by an Aboriginal tribal elder, which definitely took my breath away. One thing for sure is that the white feather always represented peace to me." Julian has since started The White Feather Foundation in his father's honor, focusing on humanitarian and environmental issues to make the world a better place, just as his father encouraged the world to picture in his hit song, "Imagine."
February 20, 1967 – April 5, 1994
The 27-year-old lead singer of the grunge rock band Nirvana Kurt Cobain committed suicide via shotgun on April 5, 1994 in his home in Seattle, Washington. He was found three days later, with the firearm atop his chest and a handwritten note by his side. A number of conspiracy theories suggest that his death may have even been murder.
It would seem that Kurt Cobain has selected a laptop inside of a bar in Essex, England as his method of communicating with the living. A 24-year-old woman claimed that the singer appeared on her computer screen and said, "Give us a kiss, love." The woman, while not spiritual, hired a computer exorcist to rid of the spirit.
February 20, 1967 – April 5, 1994
Pianist, singer, and actor Liberace (full name: Wladziu Valentino Liberace) was the highest paid entertainer in the world from the 1950s to 70s, renowned for his flamboyant showmanship. On February 4, 1987, the legendary performer died from pneumonia as a complication of AIDS. Many sightings of Liberace's ghost have taken place along the Las Vegas strip. He is also said to haunt his mansion.
August 6, 1911  – April 26, 1989
Lucille Ball, the esteemed funny-woman most recognized for her portrayal of Lucy Ricardo in the 1950s classic sitcom I Love Lucy, has been haunting her home on 1000 North Roxbury Drive in Beverly Hills, California. She had purchased the home with her first husband, Desi Arnaz. On April 26, 1989, Lucille died during surgery at the age of 77. Her second husband, Gary Morton, sold the house several years after her death, and the new owners had the house torn down.
One of Lucille's friends drove past the property to see it one last time. Walls had already been taken out. He sighted a tall, slender redhead looking through the fence at what remained of the place. When she turned towards him, he realized it was Lucille. She had an upset and confused look upon her face. She proceeded to walk around the corner of the house, then disappeared.
Even though the original home was demolished, it is believed that Lucille Ball continues to haunt the property, as a number of paranormal occurrences still take place there. It is speculated that she hangs around because she loves her old neighborhood. Most encounters take place in the attic. Her spirit is described as being "playful" and "impulsive." On one occasion, a more recent owner of the home said that Lucille spends a considerable amount of time rearranging furniture and boxes stored in the attic. A witness claimed to have heard the sounds of a party going on upstairs. One of the new owners' family members said she heard the theme song from I Love Lucy playing softly in the attic.
Lucille Ball is a benign spirit and is considered to be a natural part of the home by the residents. The owner has stated that he could never exorcise or remove Lucy from her home.
The Hart building at Paramount Studios, which was formerly Desilu Studios where I Love Lucy was produced, is also believed to be haunted by the ghost of Lucille Ball. Night watchmen have reported seeing her apparition in the upper floors of the building. It is always accompanied by the scent of flowery perfume in the surrounding area.
June 1, 1926 – August 4, 1962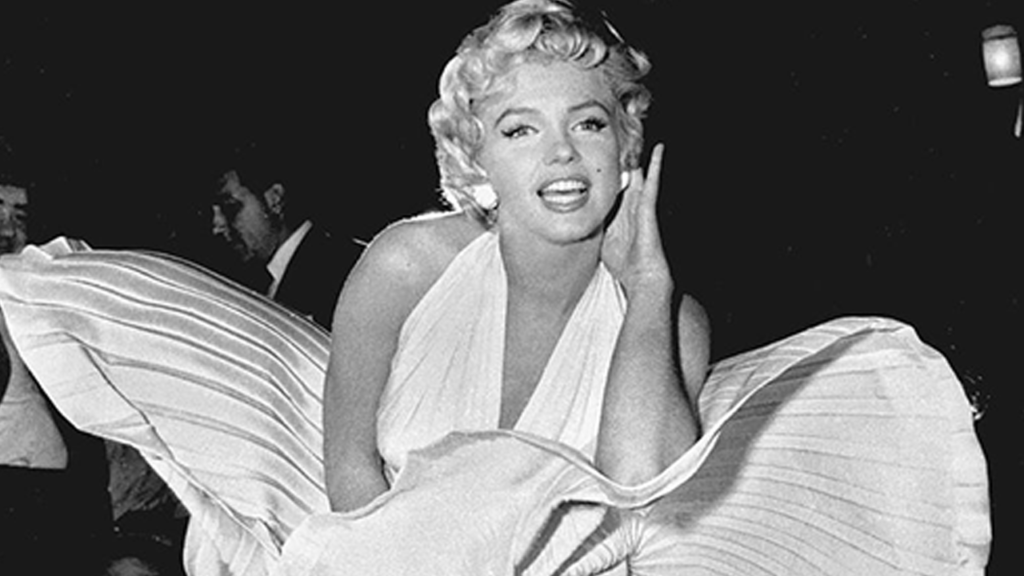 Hollywood icon and movie star Marilyn Monroe is said to haunt Hollywood's Roosevelt Hotel. Back in its day, the hotel was frequented by stars like Clark Gable, Charlie Chaplin, Carole Lombard, and Montgomery Clift (the latter two also purportedly haunting the hotel). Marilyn resided there for two years at the height of her modeling career, before the fame. On August 5, 1962, she was found dead at the age of 36 from a barbiturate overdose in her Los Angeles home. Though the death was ruled a suicide, many speculate that she was actually murdered.
Marilyn stayed in Suite 1200. In 1985, maid Suzanne Leonard was dusting the mirror and saw a blonde behind her in the reeflection, only to find that no one was there. When she returned to cleaning it, the same woman appeared again. The report stated, "When this employee was dusting the mirror, which was hanging in the manager's office at the time, she saw the reflection of a sad, blonde woman. Turning around to talk to her, the employee found no one there. Yet, when she looked back into the mirror, the blonde was still there." Marilyn has also been spotted in the full-length mirror in the lobby, in the Cabana Room Suite, and in the ballroom, where she's seen dancing.
August 29, 1958 – June 25, 2009
King of Pop Michael Jackson died in his sleep under shady circumstances on June 25, 2009. Not long after the singer's demise, Larry King's sent a film crew to Neverland Ranch. Shortly after being uploaded, the clip accrued quite a following of paranormal believers who speculated that the shadowy figure at the end of the hallway was the spirit of Michael Jackson. Miko Brando (Marlon Brando's son) and his cameraman were both unaware of the apparition while filming. The clip has been subject to a considerable amount of debate and has sparked a number of rumors to spread across the internet. Whether or not it was the ghost of MJ or a shadow of a TV crewman is still up for debate.
Michael's sister La Toya Jackson also claims that she can feel Michael's presence in their Encino, California home. She's reported hearing him tap dance across his form room, while her dog looks at the ceiling below the room and barks.
Singer Amy Winehouse believed Jackson's ghost visited her to tell her to get sober.
October 17, 1920 – July 23, 1966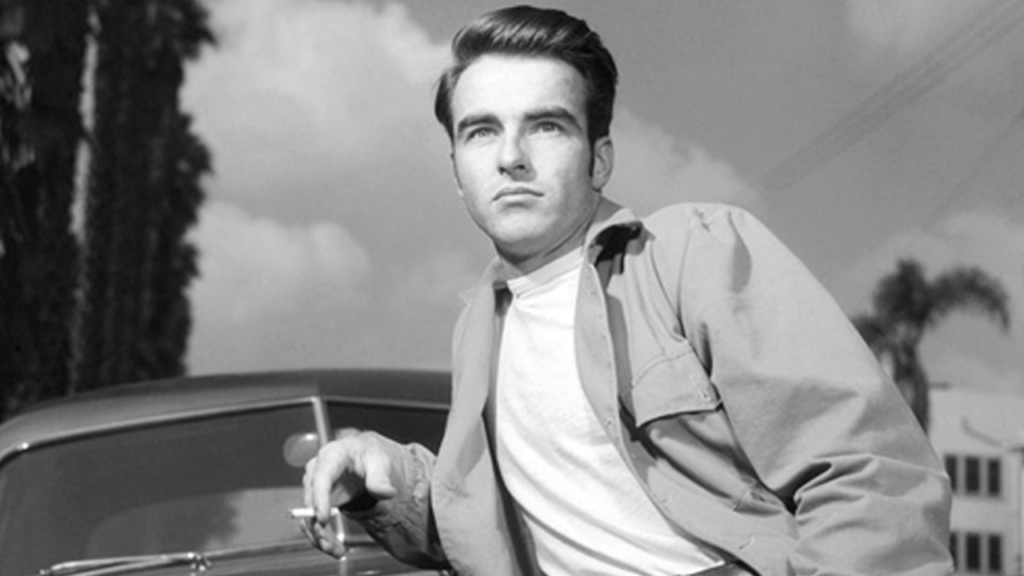 Like Marilyn Monroe, Montgomery Clift haunts the Roosevelt Hotel in Hollywood, specifically, in Room 928. The four-time Oscar nominee died on July 23, 1966 at age 45, reportedly from a heart attack brought on by "occlusive coronary artery disease." In 2000, he became a posthumous LGBTQ+ icon when Elizabeth Taylor revealed he was bisexual at the GLAAD Media Awards.
Unexplained noises have been heard in Room 928 when it is empty, it is always cold, and the phone is often found off the hook.
May 6, 1915  – October 10, 1985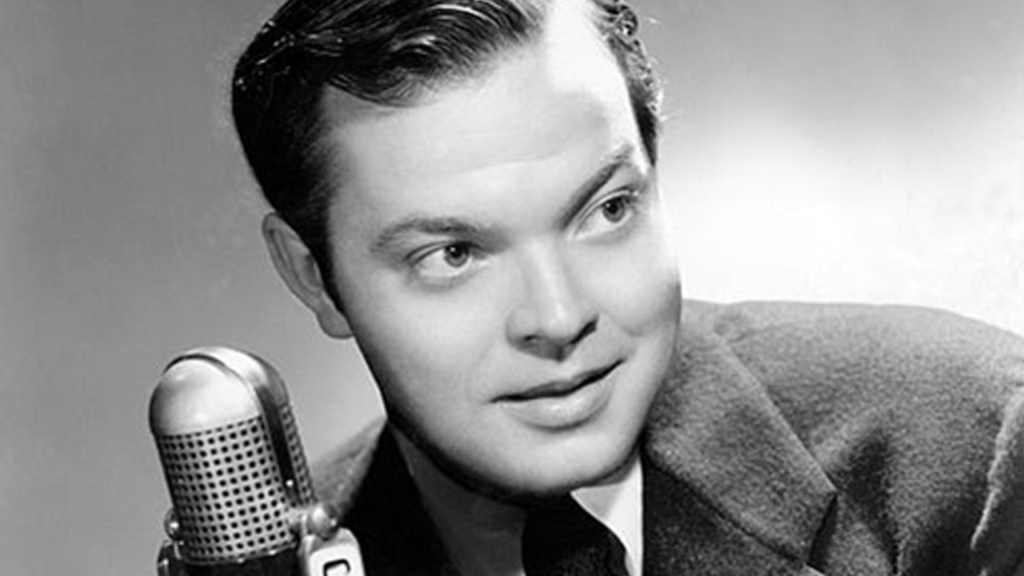 Citizen Kane star, film director, and War of the Worlds radio performer Orson Welles died on October 11, 1985 of a heart attack at the age of 70. The Hollywood legend is reported to haunt his favorite Los Angeles restaurants, Ma Maison and Sweet Lady Jane's. He is seen in his favorite corner table, wearing a wide-brimmed black hat and dark cape, drinking either brandy or bourbon, and smoking cigars. Staff members of both establishments are convinced they have had beyond-the-grave encounters with Welles. Ma Maison closed in 1985, but Sweet Lady Jane's is still operating today, allowing patrons the chance to "meet" the star.
June 16, 1971  – September 13, 1996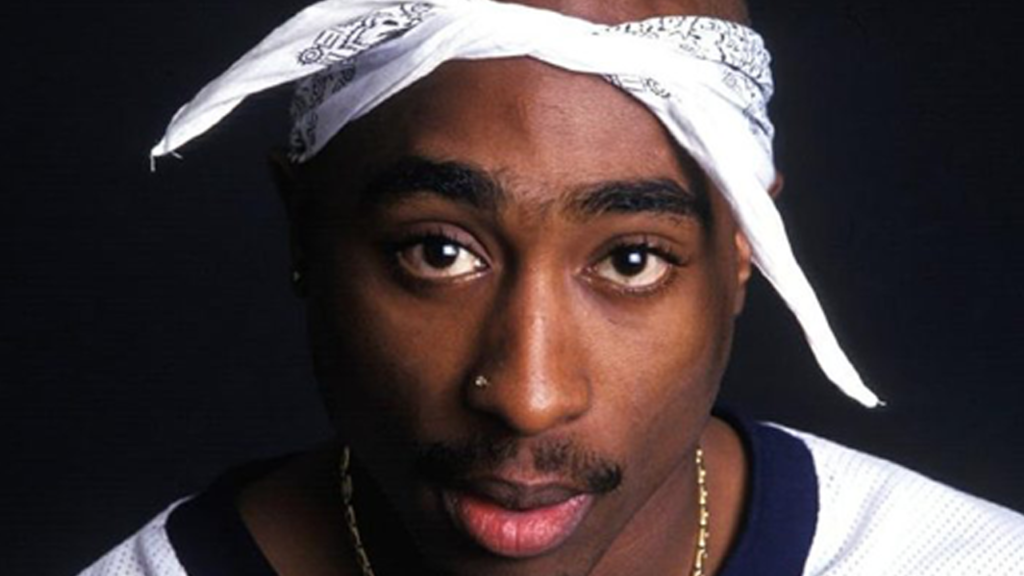 Though his music career was short lived, Tupac is widely regarded as one of the most influential figures in hip-hop and entertainment. The 25-year-old artist was shot in a drive-by shooting in Las Vegas on September 7, 1996. Six days later, he died of his injuries on September 13. His death has been subject to a number of Elvis-esque conspiracy theories that suggest Tupac may still be alive.
However, fellow rap artist Kendrick Lamar claims to have been visited by Tupac in his sleep. The rapper's spirit told Lamar to continue doing what he's doing and not to let Tupac's music and legacy die.
August 9, 1963  – February 11, 2012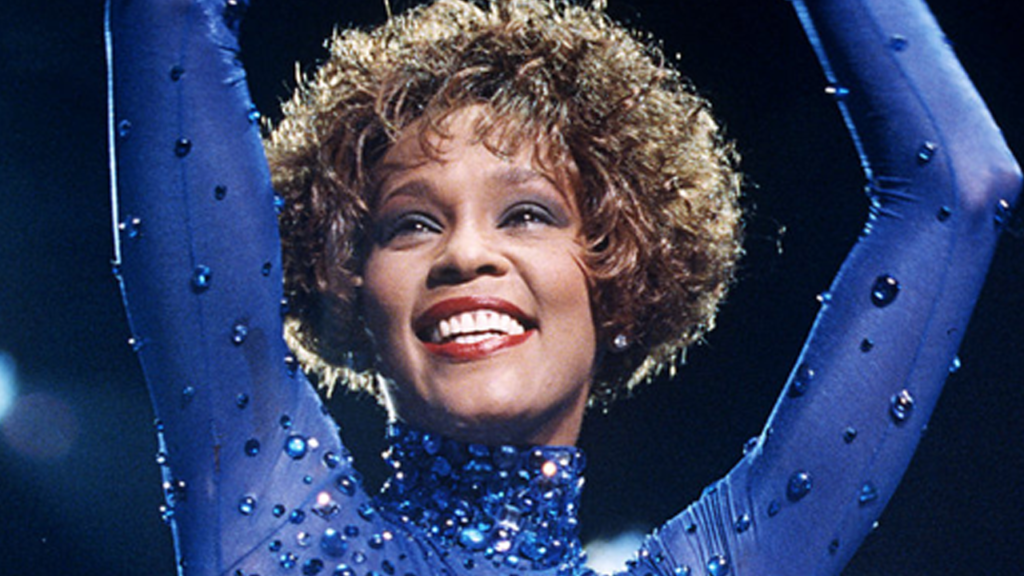 Grammy Award-winning singer and actress Whitney Houston was one of the biggest performers to have come out of the 1980s and 90s and is one of the best-selling musical artists of all time. On February 11, 2012, she was found unconscious in the bathtub of her room at the Beverly Hilton in Beverly Hills, California. She was pronounced dead later that day, with the cause being an accidental drowning with cocaine use and heart disease as contributing factors.
During an interview conducted by Oprah Winfrey, Whitney's daughter, Bobby Kristina (who would later come to suffer a similar fate to her mother's), claimed to have been haunted by her mother at her Atlanta, Georgia mansion.